O encanto e a beleza da Vivenda Miranda criam o local perfeito para o seu casamento de sonho. Situado entre jardins paisagísticos e cheios de cor, nas falésias do Algarve ocidental, o boutique hotel proporciona magníficas vistas sobre o Oceano Atlântico e o céu infinito. A Vivenda Miranda também está disponível para uso exclusivo.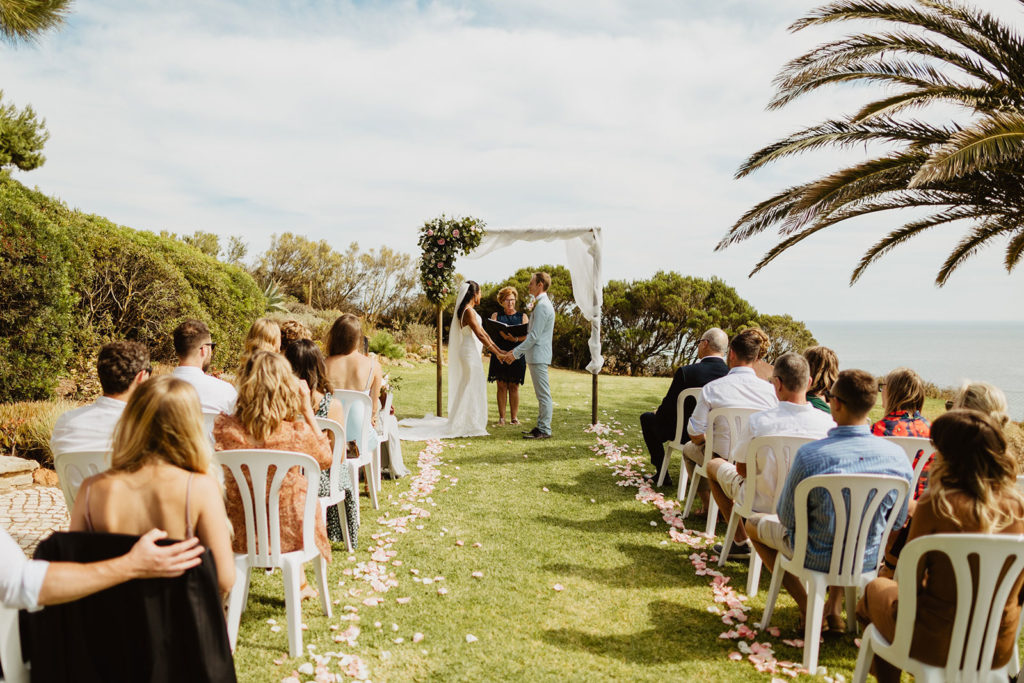 A nossa equipa terá todo gosto em discutir e ajudá-lo a organizar o seu casamento perfeito. Caso tenha interesse, contacte-nos o mais breve possível!
Existe a possibilidade de alugar exclusivamente a Vivenda Miranda, apenas durante a época baixa, para um máximo de 50 hóspedes.
Para mais informação pode enviar email para: weddings@vivendamiranda.com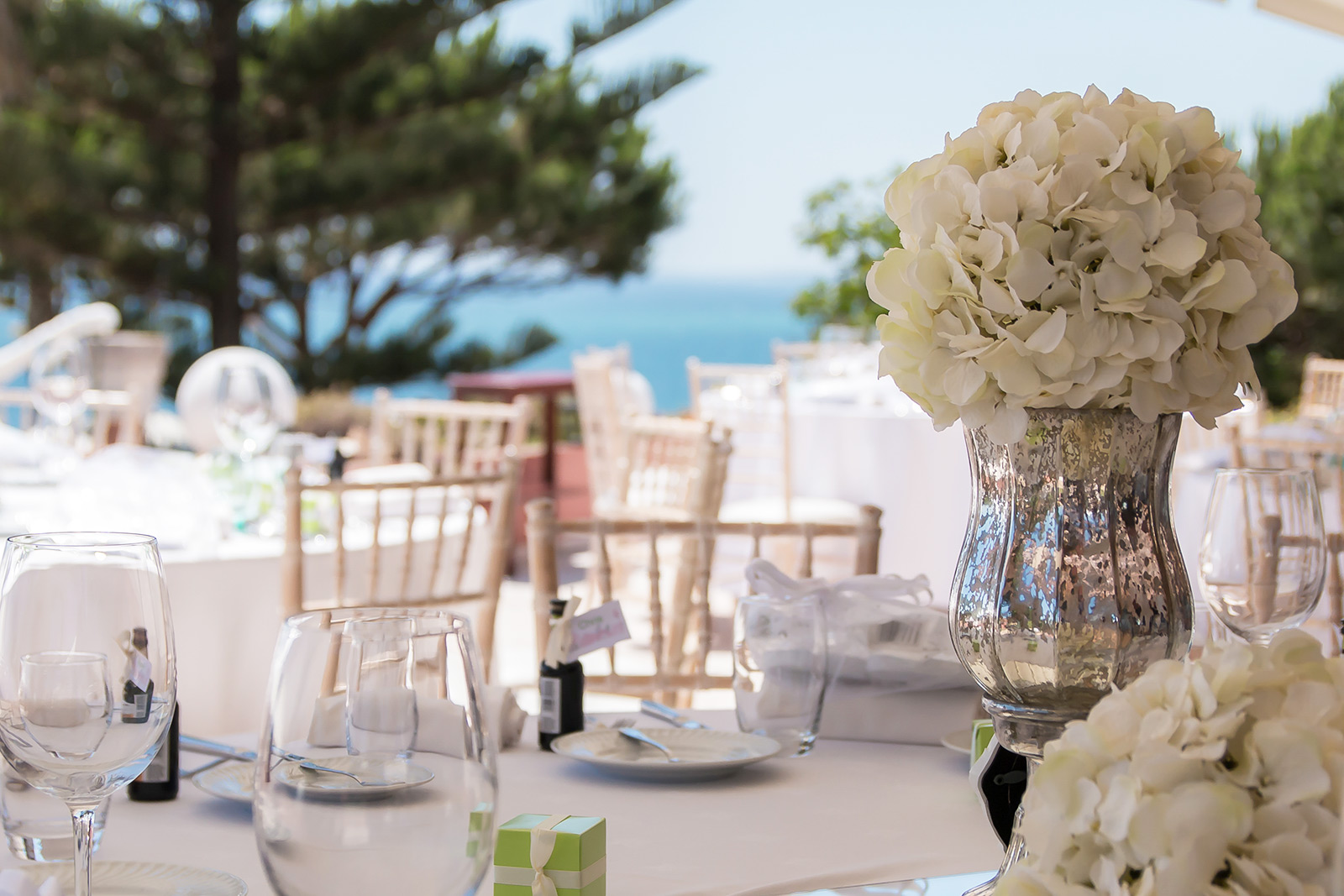 My Husband and I got married here last month. Jacqueline and the Boutique Vivenda Miranda Team made it the most amazing atmosphere, they were warm but professional, Polite and friendly. If there were any problems they handled it before we knew about it. It was a magnificent day and I wish we could do it all over again- and our 47 guests agree.


Here at Boutique Hotel Vivenda Miranda we had our Dream Wedding. It was GREAT. The hotel is breathtakingly beautiful and the ambience simply stunning. We enjoyed our big Suite with the terrace and the ocean view, with all that lovely details. Organising the wedding from Germany was very uncomplicated. All our wishes were realised extremely professional. The food was delicious, our guest overwhelmed and we simply happy.


We would like to thank the Vivenda team for making our day a truly magnificent occasion. All of our guests remarked at how beautiful the hotel and setting was, that the food was outstanding and service was top class. Your time and patience is much appreciated, we had the most wonderful day, thank you.


I cannot believe it is nearly one week since we had our wedding at Vivenda Miranda, we are all still talking about it! It was simply perfect. From the very beginning you and your colleagues have been so supportive. From the setting up of the room to the delivery of the food and wine, you all worked very hard to ensure that there were no hiccups. Each and every guest there have given us nothing but praise for what they are calling, the best wedding they have been to! Vivenda Miranda is a perfect location and venue for a wedding, and together with the support and service from you and the rest of the staff, we were blown away.

Boutique Hotel Vivenda Miranda
Passe connosco as suas férias