Set in a very tranquil location, with ample and beautiful gardens and a fantastic pool area, overlooking Porto de Mós beach near Lagos, the setting of Vivenda Miranda is unbeatable.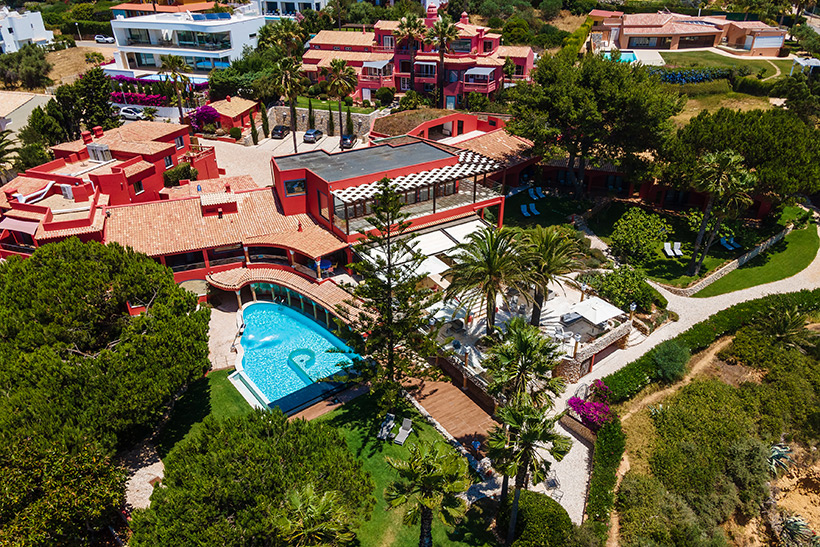 Ocean views are yours to enjoy from breakfast on the terrace, relaxing by the pool during the day or enjoying some delicious and healthy Mediterranean dining.
Vivenda Miranda is the former private residence of a 17th century noble family and has, over the many years, been further extended and was turned into a hotel in 1990. The Family Wild has carefully and successfully developed the boutique style and conceptually turned the hotel into what it is today. With its truly individual and creative design, Vivenda Miranda sets its own style.
The very creative German artist and studied restauration specialist Christiane Meier was mandated for more than 15 years to create a unique design of great elegance and charm. Each of the hotel's rooms has another art- and color concept and all other public/guest areas were also created by her and bear that unique contemporary bohemian chic that can never be repeated. Not only the spectacular hand painting but also the use of antique furniture, restored with special techniques & skill, combined with elegant fabric, makes everything special.
With its 27 rooms in two buildings (Vivenda Miranda & Villa Miranda) is now a fully licensed 4-Star Hotel under the Portuguese Tourist Authorities. In July 2021 the hotel has been taken over by the Swiss entrepreneur Freddy Burger who is famous in the entertainment and show business in Switzerland. Carvoeiro Clube has signed a long-term lease agreement to manage the beautiful hotel.
Carvoeiro Clube has over the last 6 months carried out a soft-renovation program of all the rooms, public areas and gardens so that the hotel emerges in its former glory with its well-known and appreciated qualities, for which Vivenda Miranda has been famous for so many years.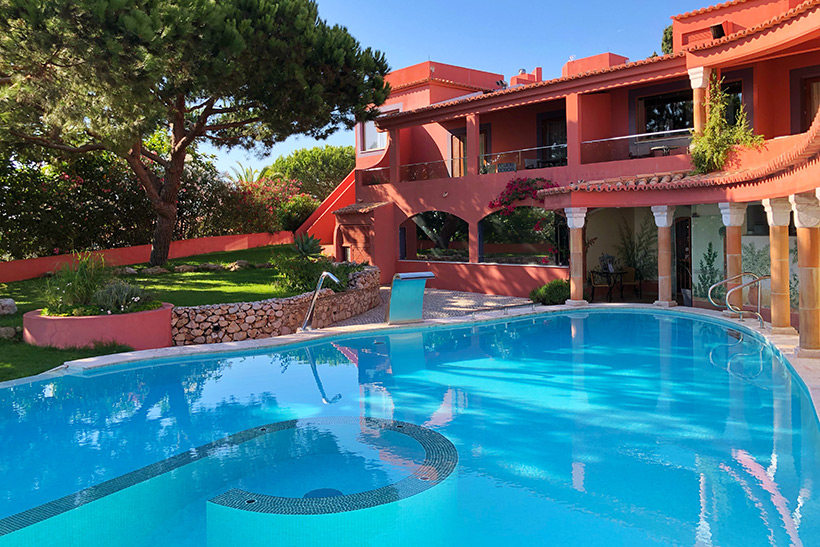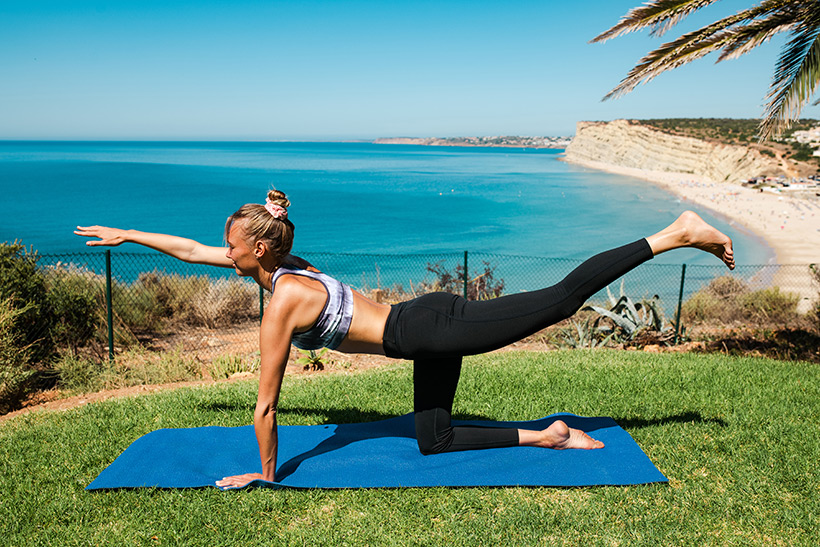 All guests can book our morning yoga sessions which take place twice a week on Tuesday and Thursday from 08:30h to 09:30h (suitable for all levels, including beginners). 
These take place, weather permitting, outdoors at a sheltered location in the hotel gardens looking out across the Atlantic Ocean. It is also possible to book 60 min and 90 min private yoga sessions for anytime of the day, including sunset.
Spend your holiday with us