We offer yoga classes adapted to all levels and all ages. Specially designed sequences, mindful breathing, relaxation and self-awareness will be blended in an energizing yet mindful practise.
A yoga class as the perfect way to start the day!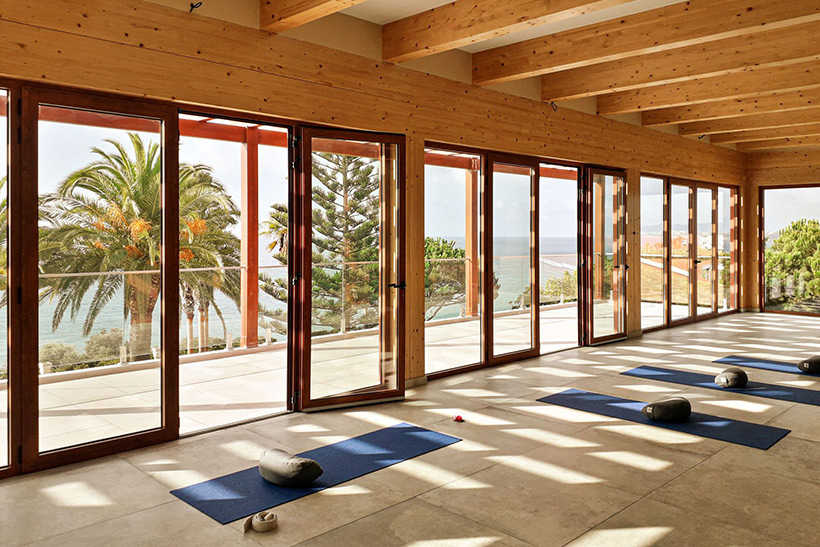 What does make Yoga at Vivenda Miranda so special?
Yoga pavilion in our beautiful garden with sea view
Group and private sessions
Internationally trained teachers
Regular yoga events and yoga weeks
Vegetarian cuisine available
Exclusive rental of the yoga pavilion on request
The charming and quiet surroundings of our boutique hotel offer the perfect location. Immerse yourself in the world of yoga and bring your body, mind and soul into balance.
Practice yoga in the midst of colourful Mediterranean gardens above the cliffs of the Western Algarve. From our yoga pavilion you can enjoy a spectacular view of the glittering Atlantic Ocean, the breath-taking coastline and the endless sky.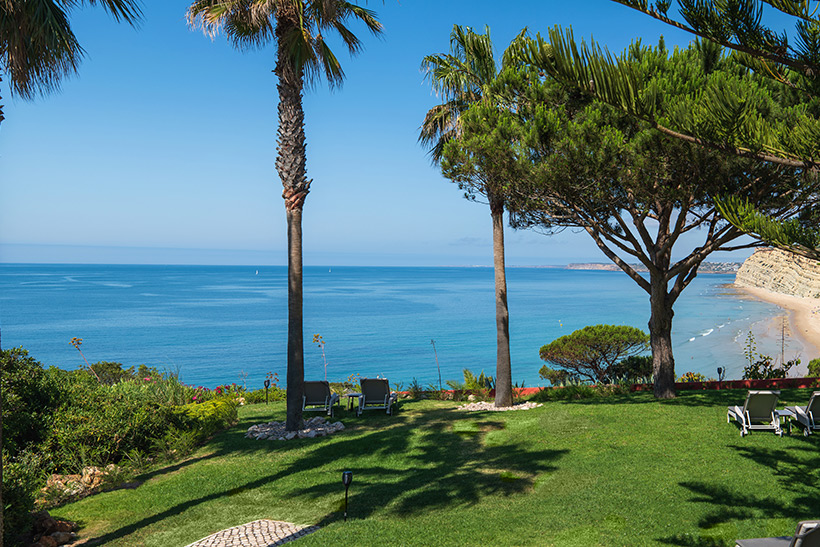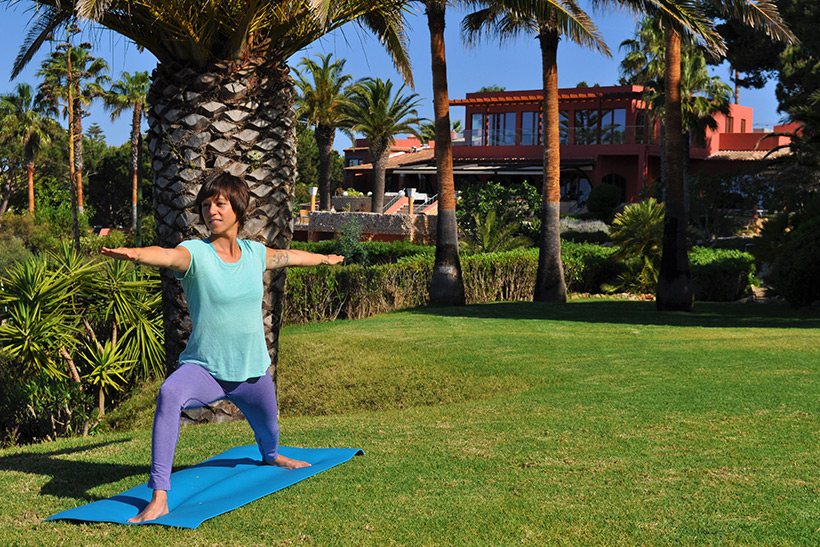 Personal & individual Yoga
Take your first steps into the world of yoga or dive deeper and develop your skills and knowledge further. The personal contact is important to us, our international trained yoga teacher adapt her teaching and support to each student.
Whether in the morning yoga class or in an individual yoga session with private lessons. Professional and individual support in your yoga practice will enable you to make your body and mind flexible and strong, your breath controlled and flowing and your mind calm and clear.
We regularly create yoga events and yoga weeks in which yoga becomes an unforgettable experience. Curious?
You can find our current offers below.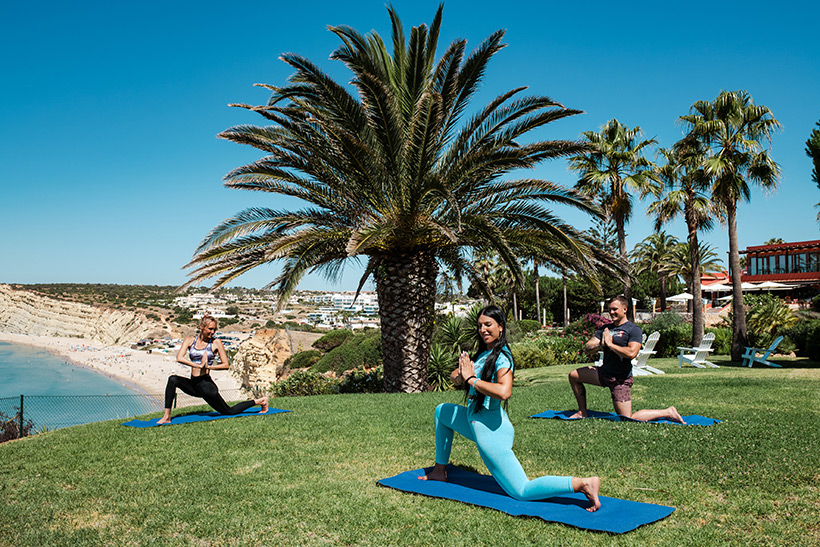 We had the pleasure of taking Jacqueline's yoga classes during our holiday. She really had a keen sense of finding the perfect balance between effort and relaxation. During a private lesson we were able to work on our desired topics in depth and take home some exercises which we still benefit from today. We highly recommend the meditation session. Conclusion: Professional and personal simpy great! – many thanks for that and we will hopefully see you soon


I wanted to go on a yoga retreat to escape the stress of everyday life and re-discover myself. Amidst dreamlike scenery Jacqueline managed to calm me down through her affectionate, professional and upright manner and helped me build a better body awareness and feeling about myself


Morning yoga in a beautiful place. Jacqueline gently led the day and awaked the whole body. The result after one week: a new body awareness and a desire for much more yoga – preferably with Jacqueline!!

Spend your holiday with us