(last table reservation for 20h30)
Restaurant Mirandus is the perfect location to enjoy a lunch or dinner with spectacular views along the coastline. In Restaurant Mirandus you can experience our healthy Mediterranean cuisine, made with fresh and local products. Our menu includes options for vegetarian and special dietary needs.
Our newly designed bar with the monkey theme and the spectacular jungle-root statue is now ready to receive guests. It's funky design, yet cozy atmosphere is perfect for a pre-dinner drink or a night cup after a nice meal. The great offer of fine wines, fancy cocktails and famous & rare liquors and spirits is second to none and worth a visit, and not to forget, the stunning views.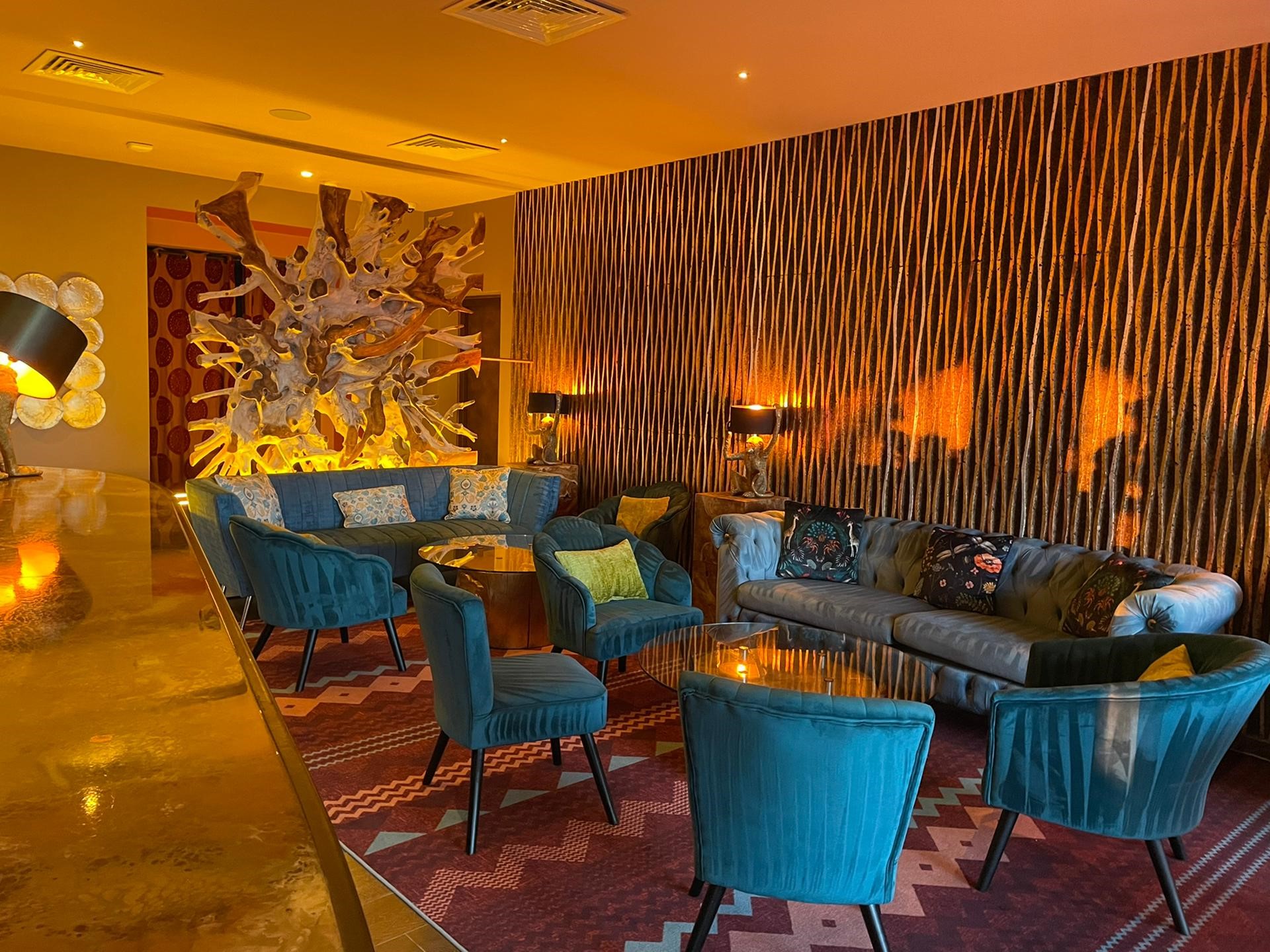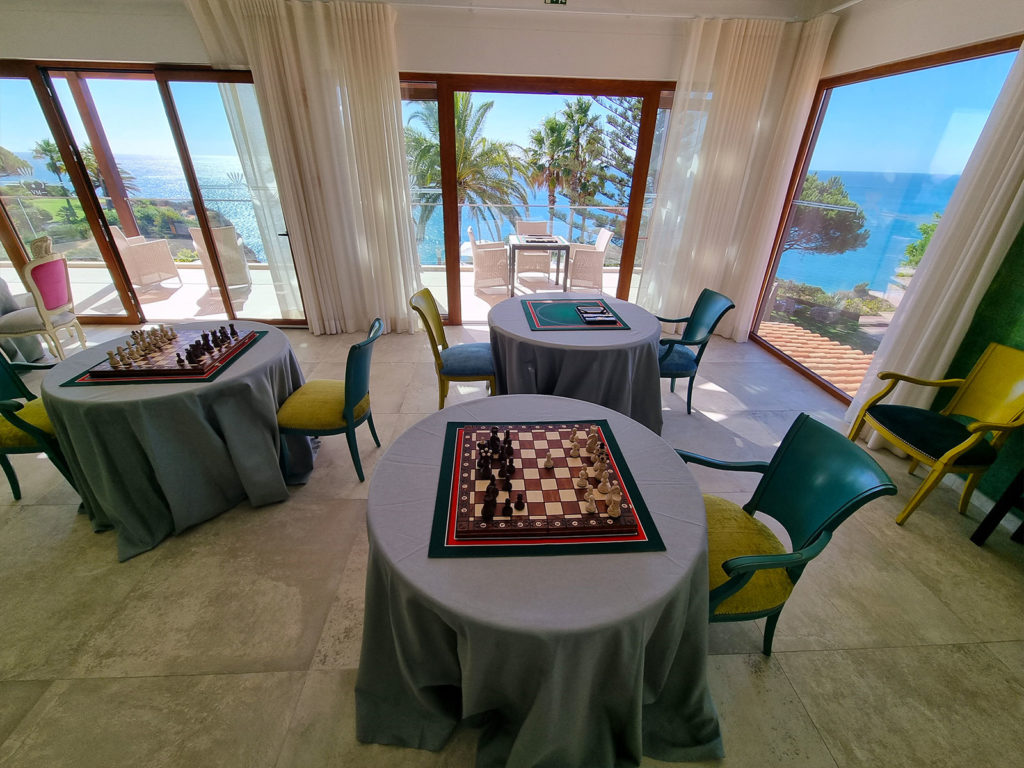 The games room on our first floor invites hotel guests to spend relaxing hours for a game of chess, backgammon or cards with family and friends. It's an oasis to socialize and meet other guests, or just also a place to retreat and enjoy privacy with a good book. Service will be provided from the Monkey Bar with the large offer of alcoholic beverages or just a relaxing tea or coffee, always with this stunning 180° view of the Atlantic Ocean both from inside or out on the terrace
Spend your holiday with us